iHeart Media highlights SheaMoisture $25,000 Donation to New Voices Foundation
SheaMoisture, with the support of iHeartMedia, is helping to support the next generation of Black millionaires!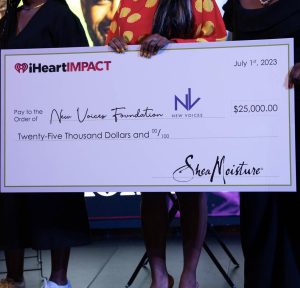 As part of the 2023 ESSENCE Festival of Culture this past weekend, iHeartMedia and SheaMoisture announced a surprise gift of $25,000 to the New Voices Foundation — a foundation committed to closing women of color entrepreneurs' disparity in revenue and funding by increasing their access to capital and providing vital funding, learning, and networking opportunities that allow their businesses to grow, scale and thrive for generations to come.
Check out the full article over at Power105 iHeart Media.